Another tut from me from 7s.
Today im going to show you how to paint your wired xbox 360 mic. It is very easy to do and fun to do!
Iam not responsibility if you wreck/mess up your headset!
Tools needed
Wired headset
Your choice of paint
Lacquer/clear coat
Primmer
painters tape
sand paper
1st step
Take apart your headset. To start take the head piece off from the mic. To take off bring your headset all the way up to the top of the mic part and push down and then push up on this part
(Pic got deleted but I will add it later)
Here is what it should look like so far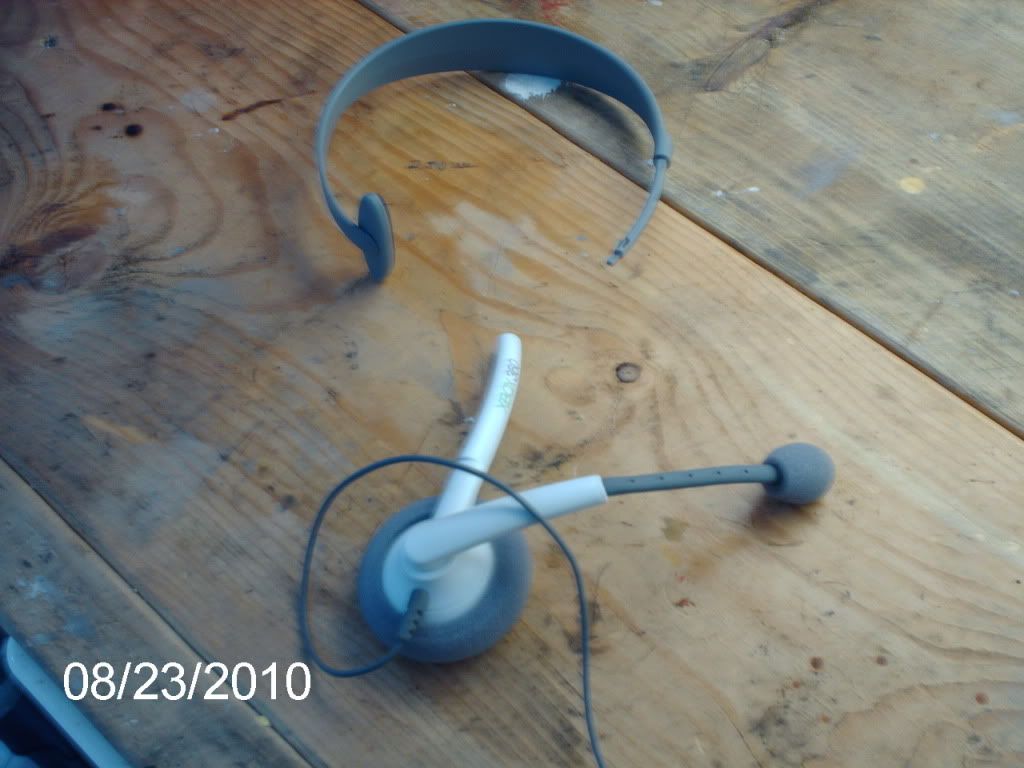 2nd step
Take off the little foam parts
3rd
Cover the following parts with painters tape
4th
sand all the parts you didnt cover over with tape
5th
Spray the headset with primmer(After primmer wait 20 minutes at least before painting again)
6th
Then after your headset is dry spray one of the parts with your choice of color(im spraying the headband black and the mic blue)
7th
put at least 2 coats of paint on each part(Make sure to check if you missed some spots)
8th
Spray each part at least 2 with lacquer/clear coat
9th
Put your controller back together and your done!
if you have any questions or need help post here or pm me!
Here are some headsets that I painted.